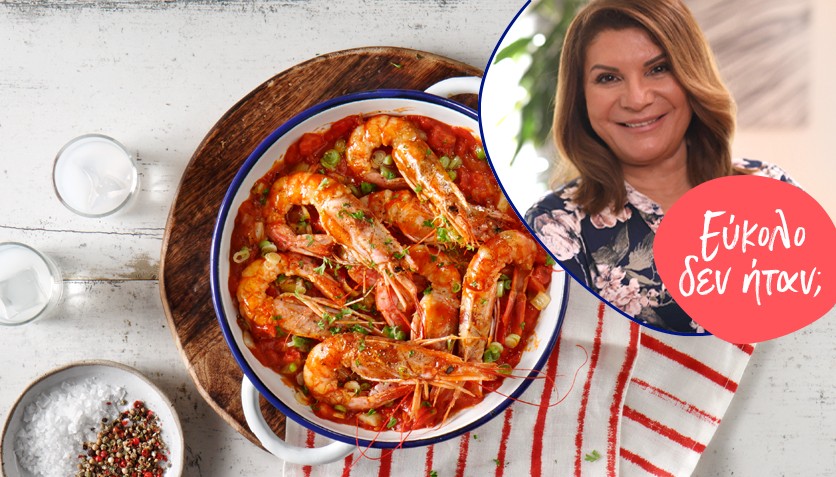 Recipes Γαρίδες
Saganaki cheese shrimp

25 min

Beginner
At first, clean shrimps but keep their heads and tails.
In a frying pan, heat olive oil. Add salt and pepper and sauté shrimps for 1 minute of each side.
Afterwards, add dry onion, fresh onion and fennel roots. Let them be sautéed for 3 -4 minutes.
Pour with ouzo. Remove shrimps from heat, and cover them away.
Add tomato and sugar. Let sauce be boiled for 6 – 7 minutes in a strong heat.
Put again shrimps in sauce and adjust salt and pepper. Let them boil for 1 – 2 minutes.
Withdraw from fire.
Dredge with parsley and serve shrimps with warm, crunchy bread.

Recipe for 3 people
Ingredients:
12 shrimps
3 tbsp olive oil
2 fresh chopped onions
1 small dry onion chopped
1/2 chopped fennel roots,
1/4 cup of ouzo
2 cups chopped cherry tomatoes
1 pinch of sugar
2 tbsp chopped parsley
Salt
Pepper