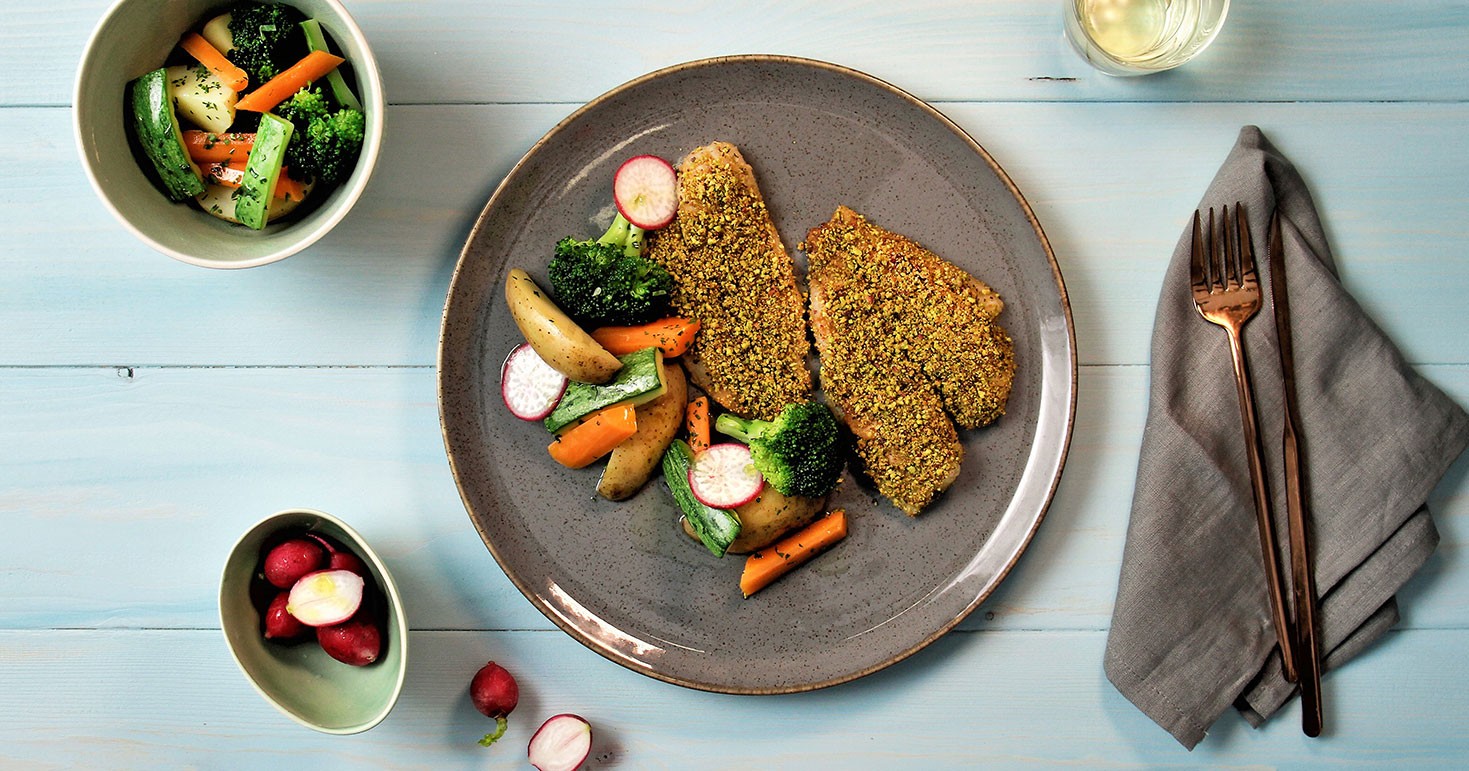 Recipes Ψάρια
Sole In Aegina Pistachio Crust And Steamed Vegetables

15-30 min

Beginner
For the crust
We roast the grated pistachio in a skillet, without using olive oil, until its aroma emerges; we leave it on the side.
For the sole
n a mixing bowl, we put the flour with the salt and pepper. In a pan, we heat sunflower oil, coat the sole with the flour and fry on both sides until golden brown. We drain on absorbent paper towels and pané with the pistachio crust.
For the vegetables
We cut all the vegetables in the shape we like and boil them in salted water. Then, we marinate them in olive oil, salt and pepper, parsley and lemon.

Recipe for 4 people
Ingredients:
1 pack Pescanova sole Limanda fillet
flour, for pané
125g Aegina pistachio, grated
2 medium zucchinis
2 carrots
6 broccoli florets
4 baby potatoes
olive oil
sunflower oil, for frying
2 tbsp parsley
1 tbsp lemon
salt
pepper