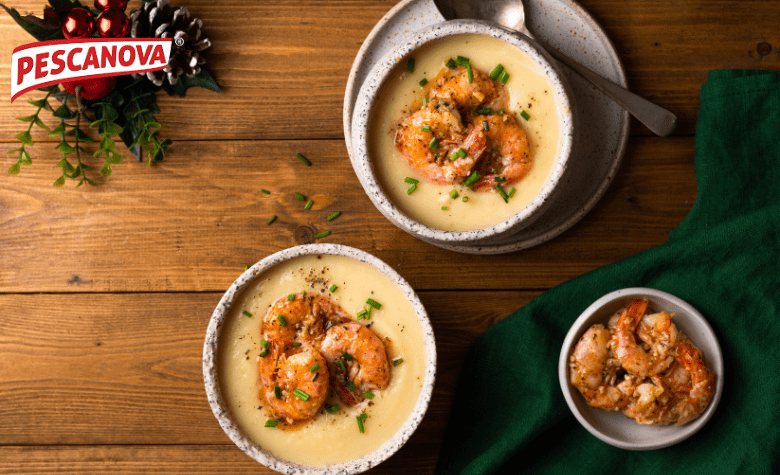 Recipes Festive
Velouté soup with shrimps, potatoes, and celeriac

40 min

Beginner
Bake shrimps, according to their package.
At the same time, add olive oil into a warm pot. Afterwards, add celeriac, and potatoes.
Mix all the ingredients for 2 – 3 minutes and then pour the warm broth.
Add salt, pepper, nutmeg, and let them boil for almost 30 minutes, until vegetables go soft.
Afterwards, using a blender, mash vegetables with broth, and add yoghurt.
If you want a liquid texture, you can add some water.
Check if salt is enough for your taste.
Serve the soup, putting shrimps in the middle, along with chopped chive or parsley.

Recipe for 5 people
Ingredients:
1 Easy- Peel marinaded shrimps Pescanova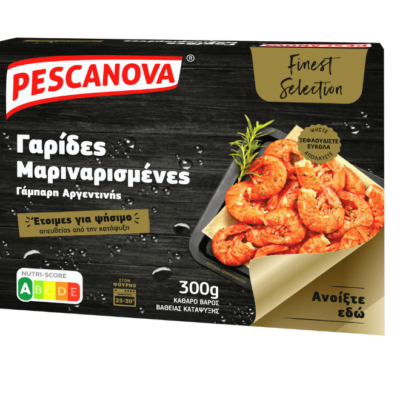 1Kg celeriac, cleaned and cut in small pieces
500gr. potatoes cleaned and cut in small pieces
Olive oil
Salt
Pepper
1/4 nutmeg teaspoon
1/2-liter warm vegetables broth or hot water
150gr. strained yoghurt
Serve with chives